How super was your full Moon on March 19, 2011?
Completely clouded out here! But friends are sharing their great images and I am finding shares across Twitter and Facebook.
This one is from Rita, a fellow MTA Tagger who says, "This shot looks so Damn cool in real life and this pic just don't capture it."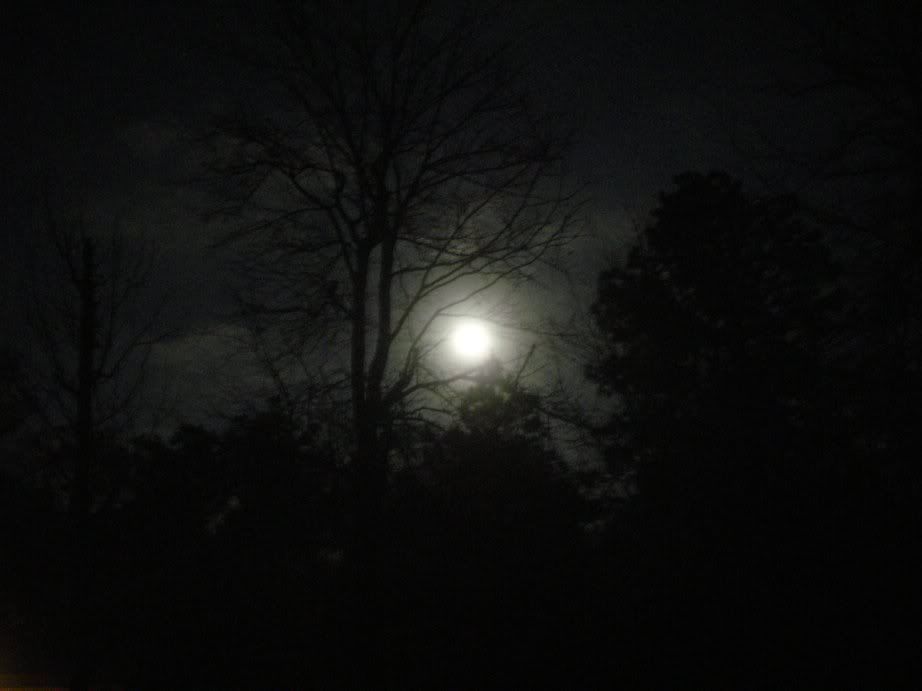 Perigee moonrise from Rothenfels, Germany. Credit: Daniel Fischer.
This one is from Daniel Fischer , who took a series of images of the Perigee moonrise sequence from Rothenfels, Germany.
http://science.nasa.gov/science-news/science-at-nasa/2011/16mar_supermoon/
Finally got a couple of my own shots early the next morning. Has quite the ring around it.